Have you ever felt how easy it is to identify a fantastic or an awful leader, but how difficult it is to list down the traits that make them so? It might be a tough ask, but we look forward to decoding some of the traits of the greatest leaders in our upcoming 60-minute, complimentary webinar.
The fact of the matter is we're constantly trying to dissect what makes a great leader without realising that the goalpost keeps changing. Take 2020, where leaders were faced with some of the hardest business and people decisions they've ever made, with no past precedent to guide them.
As such, it's not what makes a great leader, but identifying what leadership traits are evergreen and will serve us well in good & bad times that we've set out to achieve.
In this webinar, you can look forward to a presentation on why existing methods of identifying and developing leaders are not working, by OD expert, Marako Marcus. This will be followed by a panel discussion featuring pan-Asia CHROs, drilling down into what we need to do to meet the business issues we may face over the next three to five years.
You can look forward to the following key leadership takeaways: 
Leadership lessons we've learnt from 2020 that we can't ignore for 2021.
What's wrong with current leadership development strategies, and what to do about it.
Are mindfulness, resilience and empathy the defining leadership traits to develop?
2:00 – 2:05pm (5 mins): Welcome to all attendees   
2:05 – 2:20pm (15 mins): Session by Marako Marcus, Managing Consulting, Right Management 
2:25 – 2.30pm (5 mins): Transition and introduction to panel discussion CHROs
2:30 – 2:45pm (15 mins): Panel discussion featuring pan-Asia CHROs
2:45 – 2:55pm (10 mins): Live Q&A session – panelists with the audience
2:55 – 3:00pm (5 mins): Wrap up and closing thanks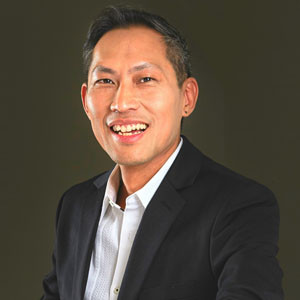 Marako Marcus, Managing Consulting, Right Management 
Marako brings over 10 years of experience as an in-house L&D and OD specialist, as well as over 10 years of experience in management consulting. With that advantage, he is able to design, develop and implement innovative OD solutions, within the constraints of organisation structures. In his free time, Marako is an avid musician and teaches the electric guitar.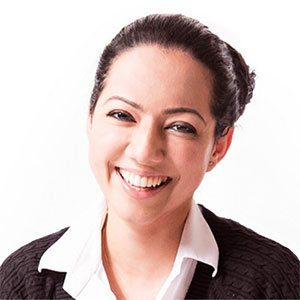 Aditi Sharma Kalra, Regional Editor, Human Resources Online
Aditi Sharma Kalra leads all editorial content for Human Resources Online, in its print, online and social media forms. She is responsible for the team leading thought-provoking and quality industry content for senior-level HR readership across Asia, as well as strategically growing the brand's presence and reach online.