HR WEBINAR SERIES
Human Resources Online is excited to launch a brand-new webinar series for people leaders across HR and business functions globally!
Let's face it, the business you know and master today, might not be viable tomorrow. As the world copes with unprecendented challenges, HR professionals are at the forefront of developing new policies to align with government regulations, rethinking employee communications, enabling remote working conditions, digital learning and much more.
The stories of determination and commitment we hear from HR leaders regionally each day has inspired us to create the HR Webinar Series. It's time you leave the worry of online learning for your organisation to us.
Engage in digital learning on-the-go, elevate your professional growth and future-proof yourself and your teams.
Welcome to our comprehensive portal where you'll find a range of online learning solutions for you and your teams, with webinars under the following themes:
All the regulations you need to know to manage a crisis.

Bring out your crystal ball
so we can brainstorm on
the future of work.

Become better leaders, better managers, better colleagues, and more.

Use-cases from global HR leaders on their high-impact employee interventions.
Under each of the four themes listed above, we will be hosting a suite of webinar sessions led by senior thought leaders from across the world. Underscored by the trust of our readers since 2004, this is the best platform for you to engage in digital learning on-the-go.
This webinar provided answers to burning questions and topics in a productive context (adequate duration, good selection of experts and participants) which kept participants active and engaged without missing out the relevant sharing of legal experts. The technology worked perfectly
Overall experience is good.
– Office Manager, Chembulk Maritime Singapore
It was a good session.
– People & OD Business Partner, Civica
The topics covered all aspects as per scheduled and it was good to have sufficient Q&A session.
–
HR Director
,
BIO-X GLOBAL
Why join our webinar series?
Bite-sized learning made easy
Gain access to a pool of experts who are able to deliver high-impact content tailored in a quick and digestible session.
Access conveniently
No travel required, all it needs is your laptop, tablet or smartphone, and don't forget to grab that cup of coffee as well!
All about interactivity
Share your questions and comments
with our speaker throughout the webinar, and get your burning issues addressed
by the expert.
Explore topics that go beyond your role in HR
Elevate your professional growth
beyond technical expertise in HR.
Affordable continuous learning
Get value for your investment!  With upskilling being the hottest currency in today's uncertain times, webinars provide an affordable means of constant learning.
Take charge of your learning
Here's what you can look forward to in our typical 60 minute webinar session:
Presentation by the speaker
Since we want you to be able to optimise the live interactivity, we reserve time in each webinar for a Q&A session with the speaker, so do make the most of the opportunity. If there are specific topics or speakers you'd like to listen to, why not share in our survey here?
Need more reasons to attend?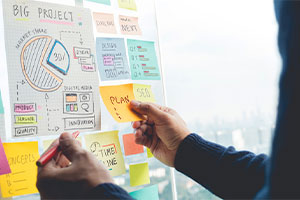 Support in achieving your ambitious business agenda
Add strategic value to business goals by identifying industry best practices suited to your context.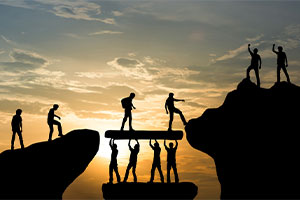 You need a learning partner you can trust
Having delivered content and conferences in Asia since 2004, you can choose Human Resources Online as your go-to
webinar provider.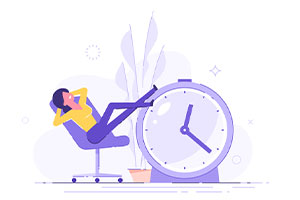 Time to recharge, reflect and rejuvenate
Tough times don't last but tough people do. Future-proof yourself by continuing to participate in community learning events.
CEO
General Manager
Chief Human Resources Officer
Chief Corporate Solutions Officer
Global Head of HR
Head of HR & Admin
Head of Rewards
Head of People Analytics
Head of People and Organisation
Head of People Transformation
Head of Talent Management
Head of Org and Cultural Excellence
Head of Learning and Development
Vice President, Human Resources
HR Director
HR Generalist
HR Business Partner
HR Manager
HR Executive
Talent Manager
…and more!
Human Resources Online is a media & events brand that is passionate about the progression of HR, through our platforms ranging from print & digital content to events, for Asia's HR practitioners and solution providers.
Established in 2004, HRO has since expanded throughout Asia which includes Singapore, Malaysia, Hong Kong, Thailand, Indonesia and the Philippines. Through its magazines, daily e-newsletters, website and suite of targeted events, Human Resources Online is Asia's leading HR platform for CHROs and decision makers who are passionate about affecting positive change in their organisation.
Credible, timely, trusted, and always first to bring HR developments to the wider industry, Human Resources Online is circulated to 25,665 senior HR professionals in print (2017, audited) and read by approximately 300,000 users per month (2019), making it the most-respected HR publication in the region.
This is complemented by a portfolio of events, that includes two-day conferences, one-day interactives, award shows, masterclasses, online learning, and bespoke event partnerships.