Covid-19 management
Don't let COVID-19 tear your business down: What employers in Singapore need to know about life after a pandemic



Q&A with Patrick Tay, Assistant Secretary-General, NTUC and Government Parliamentary Committee Chairman for Manpower
TIME
1030 – 1130am
(GMT+8)
Companies across Singapore are sailing in uncharted waters. The pandemic has been painful for businesses and workers, with anxiety over jobs and costs looming large. Yet as they say, when the going gets tough, the tough get going – and in this webinar, we provide the support you need to bring your A-game back to the table after this tough time passes.
This session is absolutely imperative if you're aiming to finish strong on the other side of the Circuit Breaker in Singapore. So if you're grappling with a tough decision on how to save jobs and raise productivity, trying to identify the top skills to groom during the downtime, or struggling to figure out which grant you should apply for, be sure to join us, in this gripping Q&A with Patrick Tay.
Are you thinking of retrenching staff to save costs? Stop! Find out the steps you should be taking instead.
Reskilling, government support, innovation: The three-step formula to keeping your business afloat in the post-pandemic era.
Learn best HR practices from Singapore's most progressive employers, and find out how to adapt these to suit your purpose.
What you will be armed with post this webinar:
Steps business leaders can take so their workforce remains relevant and business remains sustainable post-Circuit Breaker period.
How employers can still leverage cost-saving measures, albeit with retrenchment as the last possible resort.
Cross-pollination of ideas and creative manpower strategies that you can bring back to your situation and adapt to survive the tough times.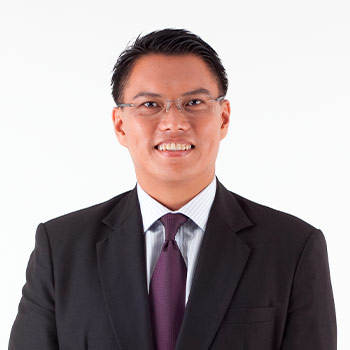 Speaker details:
Patrick Tay, Assistant Secretary-General, NTUC and Government Parliamentary Committee Chairman for Manpower
Patrick Tay is the Assistant Secretary-General of NTUC and also Director of NTUC's Legal Services and Strategy Departments. He has been representing the Labour Movement in all the tripartite workgroups to review/update employment and industrial relations legislation and has been pivotal in lobbying for the many changes to manpower related laws and policies in Singapore.
He Co-Chairs with MAS the Financial Sector Tripartite Committee and is also the Executive Secretary for the Banking & Financial Services Union and Singapore Manual & Mercantile Workers' Union. As legal adviser to NTUC-affiliated unions in Singapore, he has advised and represented numerous unions/members in complex and contentious labour/employment issues, dispute resolution, conciliation and in the Industrial Arbitration Court.