COVID-19 management
Putting paper plans to action: Ins and outs of drafting and executing a business continuity plan (BCP)
Can you lead the business confidently with your BCP? Let's test it.
Through the course of this webinar, together with Human Resources Online's Advisory Panel member, let's re-imagine BCP: Business Continuity Plans or Business Confidence in People?
HR's long-term focus amid the COVID-19 outbreak is to ensure organisations are prepared so that the workforce comes out ahead of the competition when the situation improves. While continuity and contingency planning are important, you must ensure productivity and efficiency levels do not dip. 
In this 60-minute session, delve into your BCP and identify what it entails for your organisation and people leaders. While managing the crisis is pivotal, let's also have some foresight on how HR can make headway in business recovery. Even during a pandemic, understand why using a people lens to empathise and motivate your workforce will help to sustain your business – every little thing counts.
What are the key components of a BCP?
How can you integrate the element of boosting workforce morale in these erratic times within your plan?
What would you have done differently when activating your BCP in light of COVID-19?
Apply these learning points back in the office:
Planning for an all-rounded BCP
If you fail to plan, you plan to fail. Learn how to draft and execute a comprehensive BCP that is aimed at both short- and long-term business planning.
Robust and transparent communication
How can you transfer what's on paper to actual practice without creating panic in your BCP communication?
Downtime upskilling for success
Optimise employee development and ramp up online learning – internal and external – to continue knowledge sharing and transfer.
Restoring confidence in the business
Align your workforce to the broader business purpose. This will give your employees a sense of belonging and the will to fight for your company.
Foster an innovative culture
Be bold to take risks – fail fast, learn fast. Build skills for a digital world to create the experience your employees crave.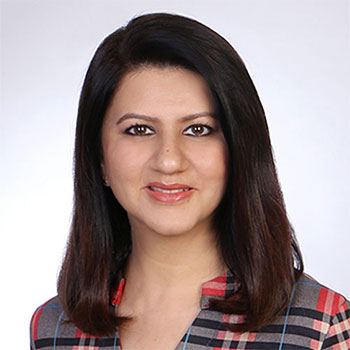 Speaker details:
Tina Sharma, Senior Vice President & Head, Human Resources, State Bank of India
Tina Sharma is an experienced HR professional. Her key focus areas are leadership development, policy design, strategy and capability building. She is a strong believer in the ability of HR to strategically impact and be a driver of business beyond its conventional role. 
With her experience, she has acquired knowledge in providing the strategic interface to senior managers/stakeholders through high quality guidance and support in developing and progressing people management solutions to achieve the business objectives.
In her role as Senior Vice-President and Head of HR with State Bank of India, Singapore, she works closely with the management team in driving and spearheading the HR agenda. Having worked across different industries in leadership roles, she has experience in dealing with different groups of professionals in culturally diversified teams. 
She holds a MBA in HR from Mumbai University, India, and strategic human resource management from National University of Singapore.