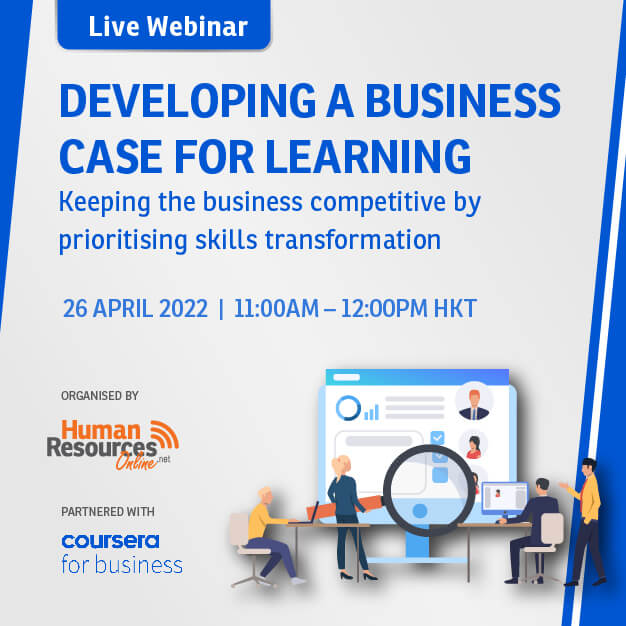 Learning and development initiatives are essential to human resource management's offering to all businesses. Now more than ever, employers are reimagining the role of L&D initiatives to develop urgent skills sets while enabling employees to thrive in a digital, distributed world.
Human Resources Online in Partnership with Coursera would like to invite you take part in an exclusive webinar between HR leaders in Hong Kong.
Where we exchange ideas, and share experiences that exemplify L&D initiatives as a positive business case through the lens of digital transformation.
Join us together with our esteemed panel of speakers who will share their expert insights, give real-life advice and answer questions on how you can understand, navigate and apply learning, training, and employee development ideas and strategies that are scalable to the needs of your organization.
We look forward to having you join us on Tuesday, 26th of April!
Develop an agile and adaptive HR L&D offering that meets future demands
Adopt the right products and services for your organization
Benchmark your training and development milestones with that of your peers
Enhance workplace happiness and wellbeing of your employees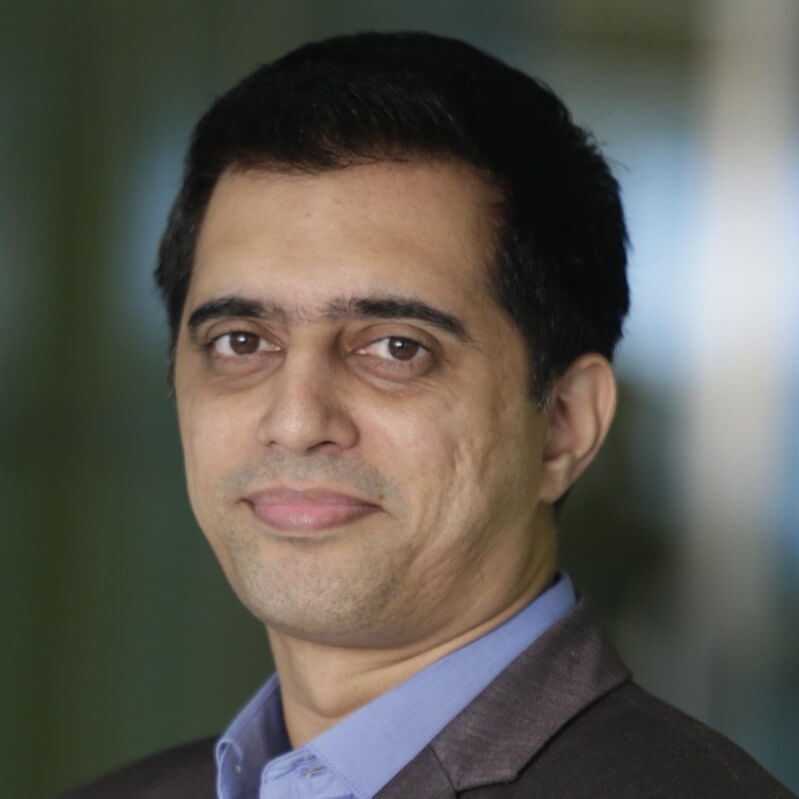 Eklavya Bhave, Senior Regional Director, Asia in Coursera
Eklavya Bhave is an experienced Business and technology executive. He currently serves as Senior Regional Director – Asia in Coursera. He leads a team that is committed to providing equal access to the world's best education. His responsibilities include driving Sales and GTM strategy for Coursera's enterprise business in the APAC region. This includes working closely with enterprises & universities in the region.
Eklavya has close to two decades of experience in Sales and Business Development in the technology space. He has held leadership positions in companies such as Citrix, Oracle, Microsoft etc. Prior to Coursera, Eklavya was the Head of Channels and Alliances for South Asia for Citrix. In this role he was responsible for building and executing business strategy for the region by leading cross functional teams.
Eklavya is an Engineering graduate with masters in Management.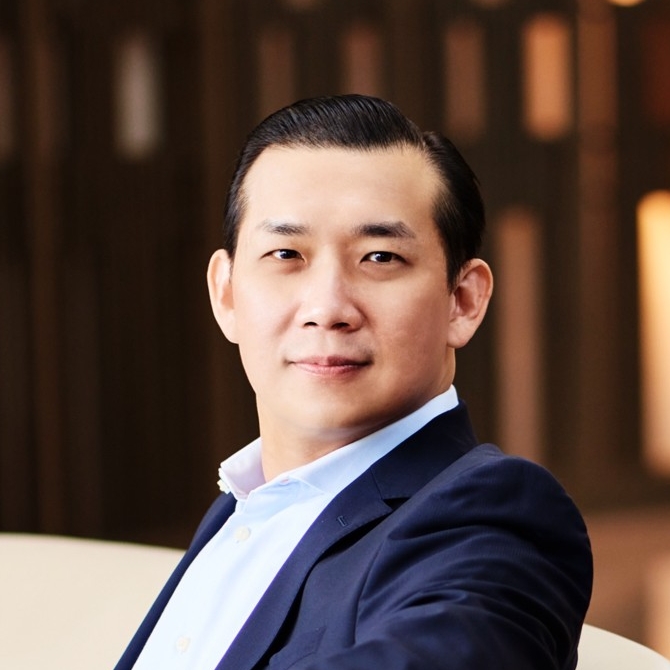 Handi Kurniawan, Head of Jardine Learning Academy, Jardine Matheson
Handi Kurniawan has an extensive global experience as a human resource executive at General Electric, Standard Chartered Bank, Sinar Mas and Jardine Matheson, having been based in Indonesia, Malaysia, Singapore, Hong Kong, Beijing, Taipei and the United States. He is the author of a bestselling career book, Go Global – Guide to a successful international career, and three other books, Global Career and The Brain Master, Great Advice published by Gramedia, a leading publisher in Indonesia.
Handi has also written numerous articles for newspapers and business magazines and is a sought-after speaker in Asia.
Handi has an MBA from the University of Western Australia; Master of Education at the University of Michigan and post graduate diploma from Japan America Institute Management of Science, Hawai'i.
His unique career signatures include:
How he made career transition from finance to HR professional.
How he developed his global career. Coming from a small city in Indonesia he now has lived and worked in seven global cities in the world.
How he produced four books and shared his experience and coach professionals from junior to C-Suites levels.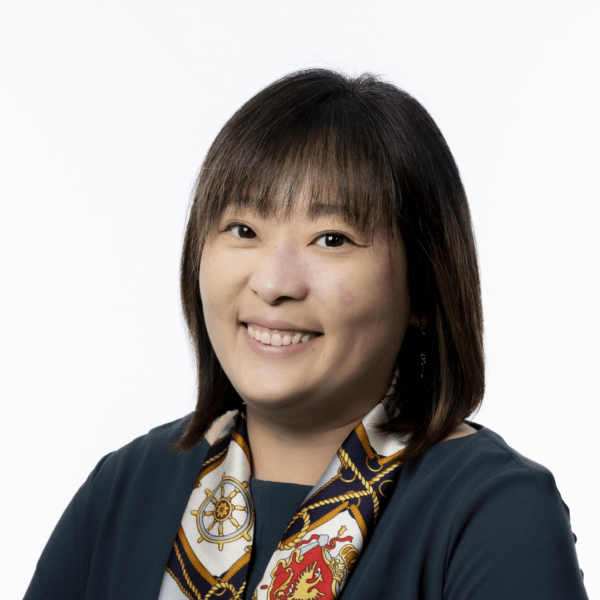 Winnie Tsien,
Head of Human Resources,
Jones Lang La Salle
Since April 2020, Winnie Tsien is appointed to lead the human resources function for the leading real estate professional services, JLL, in Hong Kong covering the business in Macao and Taiwan. She is responsible for working closely with market leadership and management to cultivate new people experience by improving work relationship, building morale and increasing employee branding and retention. Winnie is leading the team to focus on driving and solidifying all the initiatives of HR transformation and ensure it creates great impact to both our people and business.
Before moving to JLL, Winnie spent nearly 12 years in PwC with the latest position of leading a new function within Human Capital to play a key part in enabling digital solutions with improved processes and enhanced access to data and technology to support business needs and realise the benefits of our human capital technology investments. Winnie was leading a team of experienced professionals to drive digital transformation to improve people digital experience, ensure that our human capital's current and future systems and technology investment work in harmony to maximise value and impact for the business, our people and the function.
Prior to that, Winnie had been working as Human Resources Business Partner (HRBP) for the largest line of service, Assurance practice, in the same firm. Winnie was responsible for providing support to Assurance practice across Southern China (e.g. Guangzhou and Shenzhen) and Hong Kong/Macao markets which helped her building stronger foundation and network to perform her new role effectively. She was to take operational ownership including all cyclical activities within the business units whilst working closely with senior stakeholders to design and deliver the people strategy and performance talent and engagement in commercial way. Apart from her primary role as HRBP, she was involved in many projects and programmes including the biggest investment of the firm – project leader of China/Hong Kong territory for a global human capital digital transformation initiatives and implementation of global integrated HR system.
Winnie started her career as a Social Worker focusing on youth, children and family's cases as she completed her first bachelor's degree in social work discipline. She then transited to Human Resources professional and ever worked in non-government organisation, and multi-national corporation before joining PwC and JLL.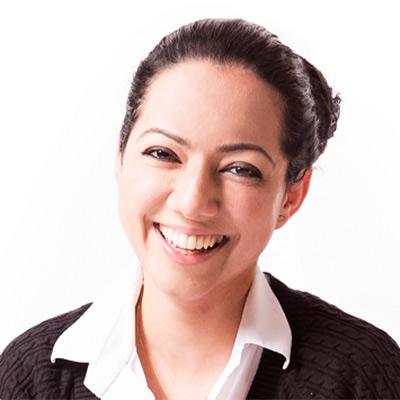 Aditi Sharma Kalra,
Editor-in-Chief,
Human Resources Online
Aditi Sharma Kalra leads all editorial content for Human Resources Online, in its print, online and social media forms.
She is responsible for leading thought-provoking and quality industry content for a growing senior-level HR readership, as well as strategically growing the brand's presence and reach online, and through a growing number of industry events, conferences and awards shows.
Aditi joined Lighthouse Independent Media as a senior journalist in September 2014, having worked previously in Hay Group as part of the marketing team.
Before Hay Group, she worked with monthly HR magazine The Human Factor, published by New Delhi-based Planman Media, where she was part of the core team to transform the publication from an academic journal to the most widely-read HR magazine.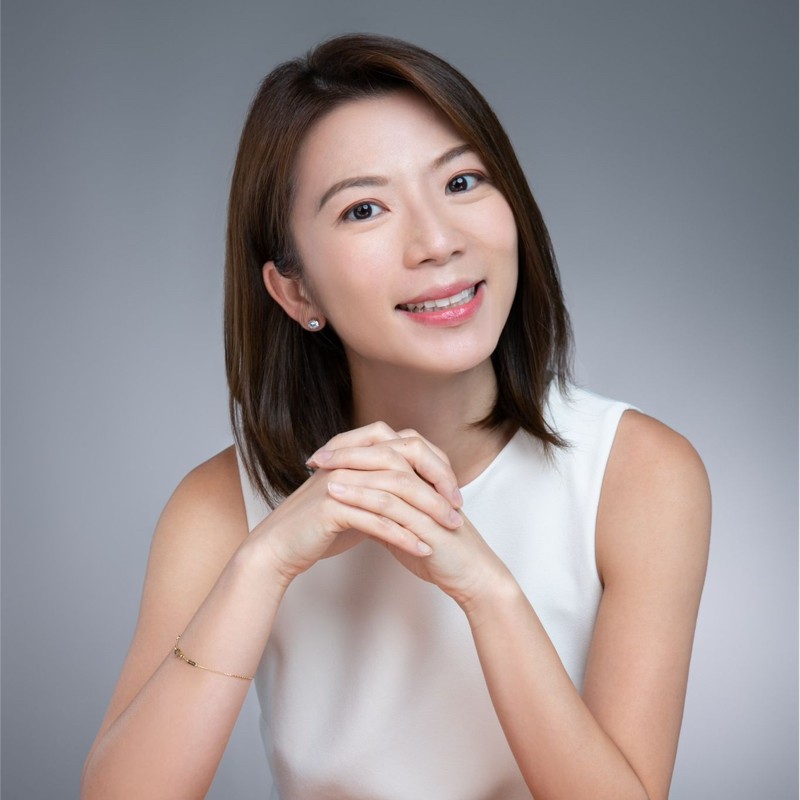 Pelle Ho, Director, Talent Development and Engagement, FWD
11:00AM – 11:05AM – Log-in and welcome from Aditi Sharma Kalra, Editor-in-Chief, Human Resources Online
11:05AM – 11:25AM – Panel Discussion Topic 1: L&D initiatives that demonstrates a positive business case
11:25AM – 11:45AM – Panel Discussion Topic 2: Effective talent & digital transformation through L&D
11:45AM – 12:05PM – Q&A
12:05PM – 12:15PM – Final Thoughts
12:15PM – End of Webinar
Understand the challenges from real life situations and discover workable solutions
Pick-up and discover practical solutions and best practices from discussions that you can bring back to your own workplace and shape to your needs
Bringing together professionals and practitioners from different industries that share common interests and goals, which then provide a perfect avenue for effective and efficient networking.
Expand your knowledge; be updated with issues and trends of today
Take the opportunity to learn and ask questions to understand the rationale behind these ideas and go beyond from reading journals and article
Fun, educational and engaging