Personal growth
Unveiling leaders online: What it takes to become a high-functioning virtual leader
Are you an effective virtual leader? Stay one step ahead of your industry peers when you register today.
TIME
1030 – 1130am (GMT+8)
In this globalised world as companies continue to expand geographically, telecommuting becomes more common. Gone were the days where work meant coming into a regular office, day after day, clocking in from 9-5. 
Armed with laptops, Wi-fi, and mobile phones, most employees will be able to accomplish their day-to-day tasks anywhere. Traditional working practices have gradually evolved into a geographically dispersed workforce in shared workspaces, private homes, and hotel rooms.
The appeal of virtual teams is clear. Employees will be able to manage their work and personal lives more flexibly, while still keeping them in touch with colleagues and clients worldwide.
A virtual environment changes the management dynamic as it lacks the stimuli or feedback that is characteristic of a face-to-face setting. Managing virtually poses a challenge for line managers as repurposing old skills and framework can only go so far to approach a virtual world.
What are some of the actions that have been undertaken by the organisation to ensure that the leaders of these teams have the skills and tools to succeed?
When people are unable to bump into each other in the hallway at work, relationships and accountability have to be created by design. Tune in to this webinar to get insights into the skills, and the thought process that goes into creating and leading an effective virtual team for your organisation.
Online vs offline- what soft skills do employees look out for?
How can you define remote leadership capabilities?
Unlocking your leadership skill sets through online teams.
Lessons to bring back to office:
Discover your leadership strength
You can be a virtual leader too! In fact you may be a better leader online than offline and this is a great opportunity to realise your capabilities.
Uncover your style
Learn the many ways to step up, lead and influence positively while working remotely.
Develop and groom yourself for tomorrow
Leave challenged to up-skill yourself as a virtual leader as you hear some best practices that will help you navigate through the online world.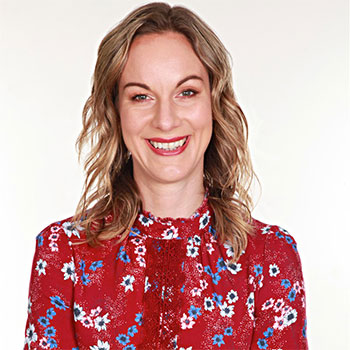 Speaker details:
Shanyn Payne, Global Human Resources Director, Afterpay Touch
Afterpay Limited is a leading Australian payments innovator, and one of Australia's fastest growing fintech companies. As the Global Human Resources Director for the Group, Shanyn is responsible for leading all people related strategies across the business, which encompasses Australia, the United States and United Kingdom.
Afterpay's United States's team were recently named one of the Best Places to Work in the Bay area by the San Francisco Business Times and Silicon Valley Business Journal.
Prior to working at Afterpay, Shanyn was a member of the start-up executive team at Online Education Services (OES), where she created and scaled all HR strategies throughout fast growth (BRW's fastest growing business 2014) to achieve and maintain Aon Hewitt Best Employer accreditation in 2014, 2015 and 2016. In 2017 OES was not only accredited for a fourth time, but were also named "Best of the Best".
Shanyn holds a Bachelor of Behavioral Science degree from LaTrobe University, a Graduate Diploma of Human Resources from Deakin University, and a Masters of Business Administration from Deakin University.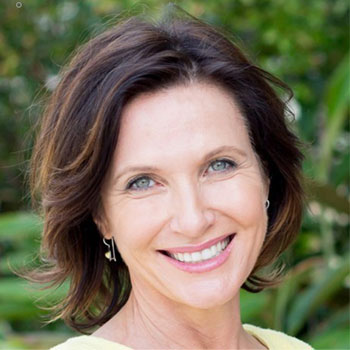 Speaker details:
Margie Warrell, Bestselling Author & Leadership Advisor
Margie Warrell is a best-selling author, leadership speaker, facilitator and consultant. She draws on her background in Fortune 500 business, psychology and diverse global experience to support senior leaders and HR specialists to improve decision making and unlock potential to improve commercial success, collaboration and wellbeing.
Now based in Singapore and doing her PhD in women's leadership, her clients include NASA, Microsoft, Mars, Johnson & Johnston, Facebook, MetLife and Deloitte. She has also been a guest lecturer at Columbia and Georgetown Universities.