With the work environment now constricted by an onslaught of travel regulations and safety mandates throughout the world, the rules for talent mobility have changed drastically.
But even though much has changed due to COVID-19, the key deliverables of global mobility remain the same – from recruitment optimisation and leadership development to retaining top talent and the mitigation of risks in new geographies. How has dramatic shifts observed in core business activities such as the closing of offices and prolonged remote working reshaped the role of talent mobility?
Join us in this FREE informative webinar specially curated by HRO with Cartus' expertise to explore key trends and recommended relocation strategies that would empower you and your organisation to manage the repercussions of COVID-19 and navigate current and future talent mobility challenges.
What's more – all participants of this webinar will receive an e-copy of the whitepaper, Cartus Relocation Playbook Post-COVID-19! This whitepaper is a result of Cartus' collaboration with their clients, which explores the clients' challenges and unique ways of overcoming the issues. Showcasing these findings and knowledge from Cartus' vast global network, this whitepaper is bound to be an invaluable resource to you if you handle global talent mobility in your organisation!
In this 60-minute webinar, expert speakers from corporate relocation leader Cartus will outline four key emerging trends and share powerful strategies:
Learn about a new global workplace process that would ensure compliance and safety in a global landscape full of ever-changing government rules and social distancing regulations.
Find out how to manage pre-approvals and heavy controls on travel that would certainly remain in place even after the initial virus waves subside or a vaccine becomes available.
Safeguard globalisation and growth for your organisation while you manage COVID-19 repercussions.
Learn to support ongoing cross-border situations as well as the pre-requisites of virtual assignments with accelerated digitalisation.
After the session, you will be equipped with knowledge on how to leverage powerful strategies designed to address key emerging trends in global talent mobility:
Global workplace
With government rules and social distancing regulations changing all the time, keeping up with the latest immigration and quarantine rules as well as the overall risks associated with movement is key to your organisation's decision-making process.
Join us as we share our Return-to-Work Strategy that would show you a new global workplace process that ensures compliance and safety in an ever-changing global landscape.
Relocation travel
Pre-approvals and heavy controls on travel remain broadly in place and are likely to continue even after the initial virus waves have subsided or a vaccine becomes available.
How do organisations balance employee safety, business needs, and cost-control inside broader organisational strategies?
Talent development
Organisations must close the gap between local and assignee populations to ensure globalisation and growth. To safeguard the journey within the organisation while managing COVID-19 repercussions, it is critical to consider local HR principles and to understand individual employees.
Find out how to shift the focus from business needs to the needs of your employees.
Digitalisation
As organisations and their employees adapt to an increasingly digitalised way of life, tracking your mobile employees and ensuring a viable way of doing so are necessities. The robustness and availability of technology is also required to support ongoing cross-border situations as well as the pre-requisites of virtual assignments.
Learn how to accelerate the digitalisation process in order to support your employees' and business's needs via an efficient and secure platform.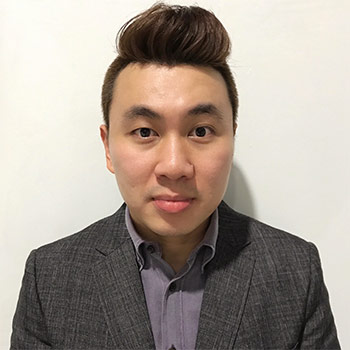 Speaker details:
Alzone Ang, Vice President – Global Talent Mobility, Cartus
Alzone Ang has more than 15 years' experience in the global mobility industry, with a proven track record in managing strategic client relationships.
Since joining Cartus in 2005, he has worked on multiple client engagements, ranging in size from one of our largest international clients managing over 3,000 employee relocations per year to smaller regional clients. After assuming management responsibilities in 2008, Alzone took on leadership roles on new client engagements, managing large and complex start-up operations.
Throughout his management tenure, Alzone has led all aspects of relocation, including the moving services function, expatriate compensation, and mobility shared services throughout Greater China, Northeast Asia, ASEAN and the Australasian markets.
In his current role as Vice President – Global Talent Mobility, Alzone has regional leadership responsibilities for Cartus's Global Talent Mobility practice and he is accountable for the relocation operations in the region. In addition, he also leads the global engagements for some of Cartus's strategic clients, overseeing the service delivery teams in every region working on those clients.
Currently based in Singapore, Alzone has experience living and working in China, ASEAN and Australia.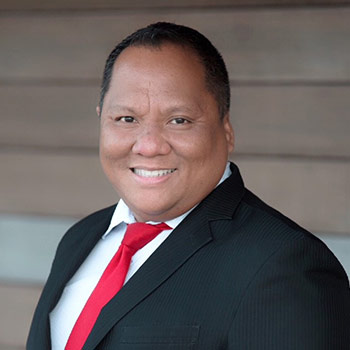 Speaker details:
Paul Franco, Director – Strategic Business Solutions, Asia Pacific, Cartus
Paul Franco has over 17 years of Global Mobility/Relocation outsourcing industry experience. He currently provides strategic talent mobility solutions to multinational companies in the APAC. His main focus is to provide strategic guidance and assist organisations to achieve optimal process improvements, cost-efficiencies and increase employee satisfaction in their global mobility programs.
Originally from Manila, Philippines, Paul has lived and worked in China, Hong Kong and Singapore for various global mobility roles. This has allowed him to develop his cultural sensitivity and global mindset. During his spare time Paul loves to travel and cook.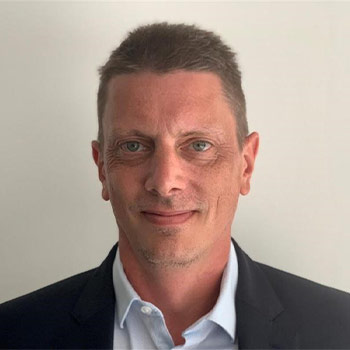 Speaker details:
Robert Line, Vice President – Global Talent Mobility, Cartus
Robert Line (Rob) has been in the Global Mobility/Relocation outsourcing field for more than 20 years, focusing on client global mobility programme design and execution, as well as the impact of culture on relocation and related business change processes.
In his tenure at Cartus, Rob has held management positions in multiple business lines in both Europe and Asia. He is a frequent speaker and communicator on global mobility issues and has served on the Board of the Asia HR Outsourcing Association (HROA).
As Vice President – Global Talent Mobility, Rob directs a broad spectrum of activity, leading some of the region's highest profile and most complex outsourced corporate relocation engagements and driving operational delivery and account relationships for key clients. Throughout the past decade, engagements under Rob's direction have won multiple industry and client awards for partnership excellence. He has also been responsible for Cartus Asia's Moving Services business, India service hub opening and growth, and he designed and chaired the company's first regional Client Advisory Board.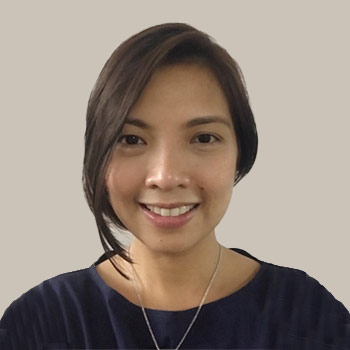 Speaker details:
Jennifer Balboa, Head of Operations, Global Mobility, Philip Morris International
Currently the Head of Global Mobility Operations for Philip Morris International, Jennifer Balboa has over 17 years of industry experience.  A highly regarded leader and a strategic and operational subject matter expert, her role includes practical and insightful management of complex, large-scale relocations.  Her track record demonstrates market-leading success with some of the most demanding organizations in the world.