Thought leadership
Lawyers' Q&A on a remote workforce model in Malaysia: Issues around misconduct, performance, and data security
If you're moving to a blended location model, you need to attend this session where three lawyers highlight employers' legal obligations in remote working situations.
TIME
10 – 11.30am
(GMT+8)
Employers are scrambling to adapt their HR policies to new regulations, as Malaysia moves into a recovery phase till August, post the lifting of the MCO. Having been thrust into remote working by design rather than choice, employers are now seriously considering blended telecommuting models.   
Rather than having everyone in the office back at the same time, some are taking a phased approach, while some are opting to wait-and-watch. Whichever side of the fence you're on, there is no escaping the introduction of remote workforce models, or work-from-home, into your policies as the new 'norm'. 
In this 90-minute learning session, three lawyers tackle critical employment issues around your legal obligations in a remote working environment:
Misconduct and disciplinary issues while working from home.
Managing performance for remote employees, especially under-performance.
Confidentiality and data breaches in a remote-working situation. 
After the session, you will be equipped with knowledge on managing misconduct, performance and data confidentiality for employees working from home!
Managing misconduct
What should a remote work schedule look like? How should employers communicate and mandate rules to ensure proper compliance in their work from home policies?

 

What constitutes misconduct or lack of discipline from a work-from-home perspective?

 

How would companies measure and monitor misconduct for employees not physically visible in the office? 

 
Managing performance
How should employers measure and manage employees' productivity in remote work policies? Especially in cases of under-performance.

 

What are remote employees' rights to training, promotions and visibility?

 

How responsible are you for your employees' health and safety when they are not working from the office?

 
Data security
Should employers provide the resources (company-provided equipment, like computers and telephones) employees need to work from home effectively?

 

How should you go about restricting employees' ability to print or download confidential documents or work from public places?

 

Can employees be prohibited to be working at other remote locations other than home?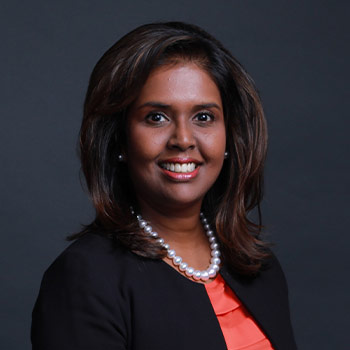 Speaker details:
Sonia Abraham, Partner, Azman Davidson & Co
Sonia handles matters involving industrial relations and employment law. Her experience includes representing companies against claims filed by employees for reinstatement arising from dismissal, sexual harassment, constructive dismissal, retrenchment and forced resignation; as well as on retrenchment exercise, voluntary separation scheme and mutual separation.
She has practised at Azman Davidson & Co since being called to the Malaysian Bar in 1997 and was made Partner in 2005. She came with experience in general litigation and arbitration for 10 years before specialising in employment law.
Sonia was invited by the National Cancer Society Malaysia to deliver a presentation on employee rights and how to transition to working life after cancer at a breast cancer forum for patients and survivors of breast cancer. She has also been invited by several clients to conduct in-house training on dealing with sexual harassment in the workplace.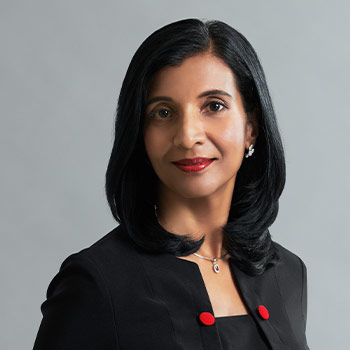 Speaker details:
Selvamalar Alagaratnam, Partner, Skrine
Selvamalar is co-head of the firm's employment practice. She provides integrated support to a wide range of clients in various industries on all employment/human resource related matters including compliance with all laws applicable to employment relationships; managing the exit of employees whether by way of collective reduction in force exercises or individual terminations for misconduct or poor performance; protection of confidential and proprietary information; investigations and disciplinary actions; trade unions, both recognition and collective bargaining; dispute resolution at all levels and business immigration.
She also provides strategic advice in internal fraud management advising clients in high profile and highly-sensitive matters involving fraud perpetrated by employees; and the options available to the organisations to obtain redress against the wrongdoers. Her practice extends to focused compliance on bribery and corruption as well as acting for medical practitioners in negligence and malpractice suits.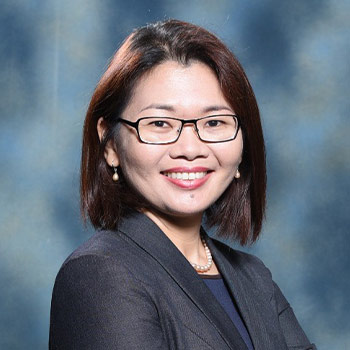 Speaker details:
Wong Keat Ching, Partner, Zul Rafique & Partners
Wong Keat Ching is an active litigator in the Malaysian Courts. She has appeared in the Federal Court to argue issues such as the High Court's supervisory powers over Industrial Court decisions, dismissal of trade union officials, proportionality of punishment and gender discrimination in retirement age. She also handles contractual disputes in the civil courts.
She was admitted as Advocate & Solicitor of the High Court of Malaya in 1998. She has since been named as a Distinguished Practitioner 2020 by Asialaw Profiles, Dispute Resolution Star 2020 by Benchmark Litigation Asia Pacific and Leading Individual 2020 by Legal 500 Asia Pacific.
Apart from cases involving discipline, investigation of misconduct and dismissal, Keat Ching also provides regular advice on corporate restructuring affecting employees, in particular M&A exercises; voluntary separation scheme (VSS); restructuring of senior management positions; establishment and closure of foreign companies in Malaysia as well as labour due diligence.