Thought leadership
Ready, resilient and relevant: Building an L&D strategy to help combat tough times



TIME
10 – 11.00am
(GMT+8)
Concern among CEOs about skills has more than doubled in 20 years, from 31% concerned in 1998 to 77% in 2017 – even as the majority of CEOs globally agree that significant retraining/upskilling is the most important way to close their organisation's potential skills gap as recent as 2019.
Evidently, to upskill or not to upskill is no longer the question – human capital is a top-three business priority for the C-suite.
What that means for L&D professionals is an intense focus on revamping employees' entire skills sets, including technical, behavioural and line-of-business skills. The preference for skills with a longer shelf-life and that can be transferred to many different roles is a trend that cannot be ignored; in fact, it is a possible solution for organisations to wade their way out of a recessionary business environment.
In this webinar, we enlist the support of C-suite experts to identify key skills areas for the future, how to gain stakeholder buy-in, build frameworks around these, and anticipate future changes rather than simply dealing with the consequences – in the process future-proofing their workforce.
How should line management collaborate with the business agenda to align talent development outputs to the overall business objective?
Defining and constructing L&D skills frameworks necessary for the workforce to achieve business goals intelligently and efficiently.
Attaining stakeholder buy-in to adapt your L&D strategy and delivering ROI in an era of rampant budget cuts.
What you will armed with post this webinar:
Drive success when you plug the gaps in your soft skills capabilities
Learn how to identify and maximise soft skills learning opportunities to navigate through business challenges with resilience while improving employee job performance.
Uncover scalable measurements to benchmark your L&D function
Hear from C-suite leaders how you can effectively present learning ROI and a map of your L&D strategy to match with the business agenda.
Build an adaptable learning programme for 2020 and beyond
Get concrete L&D solutions that will grow with your organisation as it evolves over time, enabling you to make the most out of future opportunities.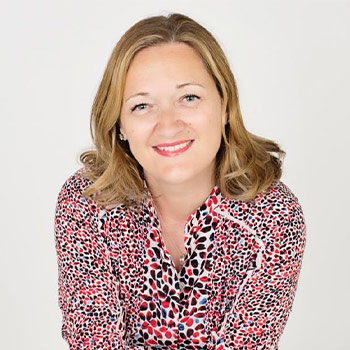 Speaker details:
Helen Snowball, CHRO, JLL
Helen Snowball is currently Asia Pacific's Chief Human Resource Officer at JLL, a leading global professional services firm that specialises in real estate and investment management. Prior to joining JLL in October 2017, Helen spent 17 years in Sales, Commercial and HR functions across two global FMCG organizations- Kraft Foods UK and Coca Cola Amatil Australia.
With a skill for aligning business needs with effective and innovative people solutions, Helen creates compelling employee experiences that truly embody the Future of Work building competitive advantage for JLL.
Outside of the office, trekking, travelling & tennis (watching not playing) keep her busy!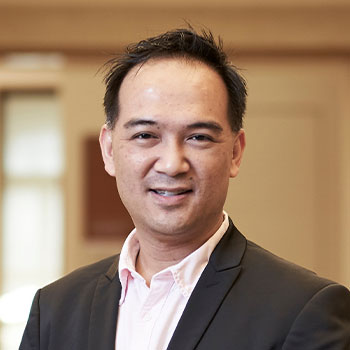 Speaker details:
Thomas Wai, Chief People Officer, National Gallery Singapore
Thomas is Chief People Officer at National Gallery Singapore and responsible for shaping the culture and employee experience, overseeing the full spectrum of Human Resource, Talent Management, Organizational Development, and Administrative Operations. He also serves as Head of HR for Visual Arts Cluster in Singapore.
Prior to this, he was the CHRO of Blink Design Group to oversee HR in China, Thailand, Singapore, India and Turkey.
He was awarded the Outstanding Young Alumni Award by Nanyang Technological University in 2013 and recognized as Global Professional in Human Resource in 2014.
Thomas is Chairman of Artground, and Board Director of Cups Media.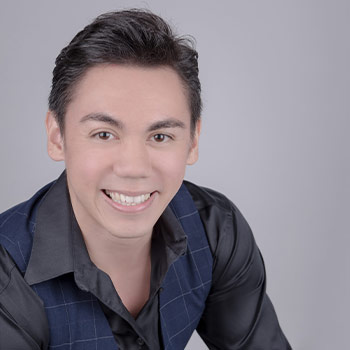 Speaker details:
Shawn D'Cotta Paul, Country Commercial Lead (Indonesia),Key Account Business Partner (APAC)
Shawn is currently the Commercial Lead (Indonesia) and Key Account Business Partner for Cegos APAC.
Entrepreneurial and self-driven Commercial Leader, he has over 10 years' experience in leading sales teams into achieving performance within Singapore and APAC.
Shawn's passion and dedication in people development pivoted him 5 years ago into the L&D industry where he was certified as an accredited Adult Learning Facilitator and Training Assessor under the national system in Singapore & Malaysia.
Shawn has facilitated over 200 training workshops and 10,000 trainees in topics such as Social Selling, Millennial Leadership, High Performance Teambuilding and 7-Star Service Culture as his core trainings. Some of his prominent clients he has trained within the last 5 years would include Samsung, Robert Bosch, DoubleTree Hilton Group, StarHub, Bausch & Lomb, B.Braun, Mayer, BMW, MINDEF and many more.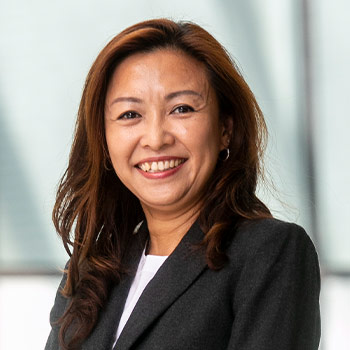 Speaker details:
Vivian Chua, Vice President & Head of Singapore and Malaysia & Singapore Managing Director, HP Inc.
Vivian Chua is Vice President and Head of Singapore and Malaysia, and Singapore. Managing Director for HP Inc. She is responsible for driving HP's vision and go-to-market (GTM) strategy to achieve growth and profitability for HP in Singapore and Malaysia.
Her priorities include making HP a leading, relevant and trusted brand by embracing diversity, sustainability and through serving employees, customers and the local community. She is focused on advancing, disrupting and transforming the business through locally relevant business strategies. Vivian is also well versed in maximizing opportunities in retail and small and medium-sized businesses through partnership in the era of digital transformation.
Vivian has over 21 years of leadership experience in the technology industry. She was previously Vice President for the Asia Pacific and Japan (APJ) Consumer Personal Systems at HP Inc., where she managed business profitability, go-to-market strategy, sales and marketing.
Prior to that, Vivian held various leadership, sales and business development roles across APJ in regional and country capacities across PC and print at HP Inc. Her strong track record of success in HP led to her winning at the HP APJ Presidents' Club and Print Leadership Summit.
Vivian holds a Bachelors' degree in Business from RMIT.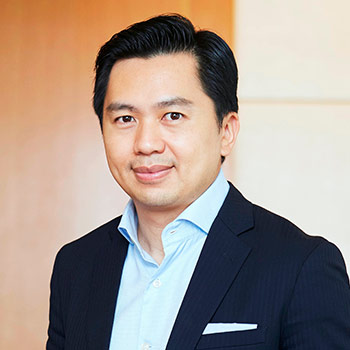 Speaker details:
Dean Tong, Head, Group Human Resources, United Overseas Bank Limited (UOB)
Dean Tong joined UOB in August 2018 and is the Head of Group Human Resources. He is responsible for leading the people and organisation transformation strategy across the Group. Dean has more than 20 years of consultancy experience, specialising in talent and leadership management across Asia, Europe and North America. Prior to joining UOB, he headed Boston Consulting Group (BCG)'s People and Organisation Practice in Southeast Asia. He was also an executive member of BCG's global People and Organisation Practice. Dean has vast experience consulting across multiple industries including financial services, industrial goods, consumer goods, and telecommunications. He played an instrumental role in the creation of an award-winning low-cost banking model in Malaysia, and a number of multi-finance businesses in Indonesia.
Dean holds a Master of Business Administration (Finance) (Palmer Scholar) from The Wharton School, University of Pennsylvania.