Thought leadership
Taking a more strategic approach to HR
Are you the strategic HR leader you envision yourself to be?
The need for HR to be more strategic has been talked about for over 20 years now, so it is no wonder that there is often a tendency to dismiss the idea of strategic HR. However, understanding what being strategic means, and being able to act in a way which delivers this, is still really important. In addition, it has become increasingly clear both what strategic HR involves and that it is not what many people think. Whilst HR has many urgent, transactional priorities right now, this is actually a great time to think more strategically too.
Firstly, although we need to continue engaging with people and helping to manage the workforce differently, we can also often do this in way which provides more transformational opportunities too.  
Secondly, we can also use this time to prepare for a more strategic focus once we have passed through the current crisis. Whether we are looking at our employer brands, people organisation, HR business partnering, performance management processes or reward practices, there are really substantial benefits to be gained from acting more strategically. We can prepare to transform our approaches in all of these areas now.
Thirdly, it is important we do not waste time when we may be less productive and increase investment in ourselves, so that we can increase our contribution to the organisation.
Attend this free webinar (and think about registering for the follow-up learning programmes) to improve your skills, respond to the present crisis, and have more strategic impact when we move beyond this.
Jon Ingham's Value Triangle model which describes different ways for HR to provide value to a business and distinguishes truly strategic HR from what most people consider is being strategic.
The Value Chain tool which helps understand how HR provides value and how HR can continue to develop its credibility and strategic contribution.
The importance of people centricity in being strategic.
Here's why you won't be disappointed:
Clarity about what strategic HR means
Help your HR be more strategic and remove biases about why the prevailing idea about this topic condemns HR to remain a support function.
Build your business confidence
The confidence to have more impact based on understanding why HR deserves to be seen as the main driver of competitive success.
Adding real value where it matters
Two key tools to think about the value HR can provide, to ensure that in everything you do, you provide as much value as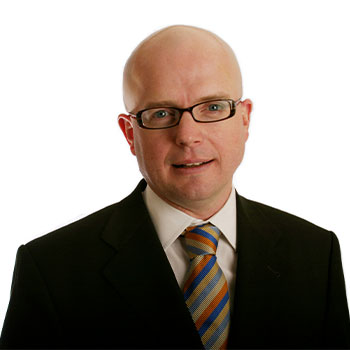 Speaker details:
Jon Ingham, Executive Consultant, Strategic Dynamics Consultancy Services, based in the UK
Jon provides international training and consulting on strategic, innovative and often technology based people and organisation strategies. He was previously the HR Director and Consultant in large organisations such as Ernst & Young and Accenture. Jon also served as the Professor in Strategic Management, HR and Change Management at the American Institute of Business and Economics (Moscow, Russia) and Cotrugli Business School (Zagreb, Croatia).
He is recognised as the number one Top Global Online Influencer in Talent Management, 2010, the 7th Most Influential HR Thinker in the UK, 2013, a Top 100 Global HR Tech Influencer, 2019 and 2020, and a Top 50 Global Thought Leader & Influencer on the Future of Work, 2019 and 2020, and on Culture, 2020.
Furthermore, he is the Co-author with professor Dave Ulrich for 'Building Better HR Departments' and the creator of the Melded Network HR Model. Jon is also the Author of the books 'Strategic Human Capital Management: Creating Value through People' (2006) and 'The Social Organization' (2017), contributor to 'The Talent Management' Handbook' (2015), and writer of over 20 articles published in various well-respected HR journals.