Thought leadership
Leaving a lasting impact on your employees through culture and engagement
Staying in touch with the ever-changing needs of a competitive human capital landscape through a meaningful workforce culture.
TIME
1030 – 1130am (GMT+8)
To be truly recognised as an industry leader, organisations need to invest in making engagement and culture the ultimate priority. Technological disruptions and social media such as LinkedIn and Glassdoor are giving potential candidates and employees easy access to information about organisations and their culture – in 140 characters or less.
In today's war for talent, disengagement can cause real damage to an organisation's productivity and profitability. Top executives have recognised that culture drives people's behaviour, innovation, engagement and customer service.
Employees at their productive best are closely aligned with that of organisational values and its culture. Employees need their employers to believe in them, give them the room to perform and create a broader sense of connections with colleagues.
Where can you start creating a culture defined by meaningful work, concern for employee well-being and engagement, job fit, and strong leadership?
How can you strive towards a successful business with solutions that function beyond just another tick in the box?
Let's explore how work culture can boost effective engagement initiatives that have lowered turnover risk, enhanced employee satisfaction rates, attracted and developed the right talent and ultimately, led the business to greater heights.
Talent retention - Is employee engagement a direct outcome of a high-performance company culture?
How can HR help spark an innovative culture to improve business productivity?
Defining and valuing business goals to create a trusting environment to lead and recruit top talent.
What you can expect to learn:
How to build a purposeful culture that is value-adding
Understanding why you need to create a culture that needs to be regularly cultivated for long term-value.
Benchmark your organisation preparedness
HR's role in keeping the organisation's working culture competitive in the war for talent.
Cost-effective planning
Rolling out talent acquisition and retention strategies in a cost-effective manner.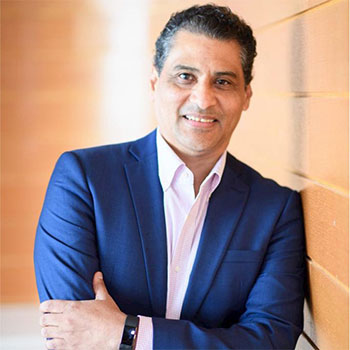 Speaker details:
Juan Jose Zevallos, Region HR Head APAC, Alcon
Juan Jose is a human resources leader with 20+ years of experience in multiple industries including medical devices, pharmaceuticals, consumer goods and industrial products. He brings a global perspective of organizations and people gained by working in Latin America, North America, Europe and Asia Pacific. Juan Jose is passionate about helping people achieve their maximum leadership potential and building organizations that have a positive impact. He graduated with Bachelor in Mechanical Engineering from the University of Texas at Austin and has a Master of Business Administration.