Covid-19 management
Lawyers' Q&A: Employment legalities on salary, redundancy and cost-saving measures in Malaysia



Purchase the recorded session of the live session held on 15 June. Malaysian employers will benefit from advice on legal elements that HR should embrace going forward into the new normal.
Reeling from the after-effects of COVID-19, the Malaysia Government's stimulus packages have helped employers stay afloat in the short-term through financing options. While the pandemic has left many others grappling with the legal complexities around it, what are the legal elements that HR should brace when going forward into the new normal? How can you ensure compliance especially when it comes to salaries? Retrenchment is being considered by some companies but what about retention options?
In this recorded 90-minute session, the panel of seasoned lawyers shared their expertise on the hard-hitting legal obligations of employers and the realities of business survival in the toughest of times, and answered the most popular questions up-voted by attendees who joined the live Q&A session. 
Purchase the two webinars for only 30USD
PART 1
Purchase the recorded session of the live session held on 15 June. Malaysian employers will benefit from advice on legal elements that HR should embrace going forward into the new normal.
PART 2
If you're moving to a blended location model, you need to attend this live session where three lawyers highlight employers' legal obligations in remote working situations.
After the session, you will be equipped with knowledge on managing salaries and costs, layoffs, and retention strategies for tough times!
Salary and benefits
Can employers cut back on employee benefits such as medical insurance and petrol allowance? Is employee consent needed?

Can deemed consent be used for cost saving measures, such as pay reduction?

If an employment contract does not contain a redundancy clause, can the employer legally get away with not paying any retrenchment benefits?
If WFH is the new normal, what are the components of the C&B package?
For commission-based roles, is the reduction of commission considered a "pay cut"?
Redundancy
What is the minimum redundancy support and benefits that employers must provide?
Disguised retrenchments – What should employers and employees be wary of?
How long can an employer put an employee on unpaid leave?
General
If we are not in essential services and we are able to telecommute after the MCO has been lifted, should we still open our office?
How should employers deal with Malaysian employees who return from overseas during this period, or those who wish to travel out for personal reasons?
What is the advice and legal practices that organisations should know when we brace the new normal?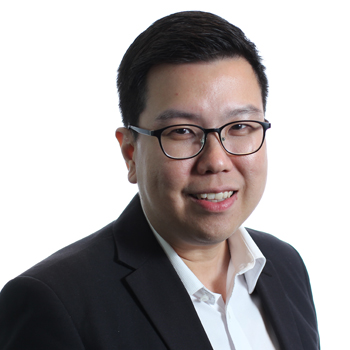 Speaker details:
Eddie Chuah, Partner, Wong & Partners
Eddie Chuah is a partner at Wong & Partners, with experience in all aspects of civil litigation, arbitration, industrial relations disputes and compliance. Eddie has represented major corporations in dealing with employment related issues and disputes. He has successfully defended many major corporations for claims by ex-senior management for wrongful dismissal and regularly appears in the Industrial Court. In Asialaw Profiles 2019, clients praised Eddie as a "Professional, subject matter expert" and was also named "Future Star" for Dispute Resolution by Benchmark Litigation Asia Pacific 2018, 2019.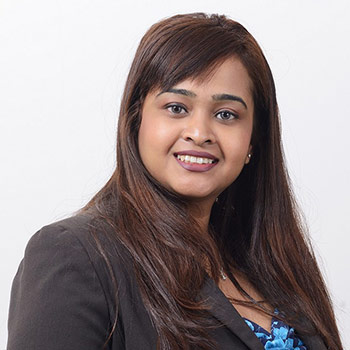 Speaker details:
Melinda Marie D'Angelus, Partner, Labour & Employment and Litigation & Arbitration Practice Group, Azmi & Associates
Melinda Marie D'Angelus heads the Labour & Employment practice Group in Azmi & Associates. She has been in active Industrial Relations practice for the past 17 years and has handled employment disputes at all levels of the Malaysian Court. She also advises clients on all aspects of employment law. Besides practicing in employment law, her other areas of practice include arbitration, insolvency as well as general civil and corporate litigation. Melinda has been named one of the 40 leading lawyers under the age of 40 by Asia Business Law's Top 40 Under 40 in 2017.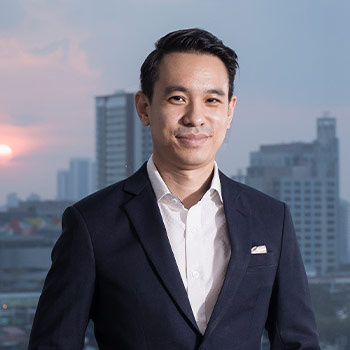 Speaker details:
Donovan Cheah, Partner, Donovan & Ho
Donovan heads the employment and dispute resolution practice at Donovan & Ho, where he has represented clients across various industries in employment litigation matters such as unfair dismissal claims and judicial review proceedings. Donovan is an advocate and solicitor of the High Court of Malaya, and a registered foreign lawyer with the Singapore International Commercial Court. He is a Fellow at the Singapore Institute of Arbitrators and the Malaysian Institute of Arbitrators, and also sits on the Malaysian Bar's Industrial and Employment Law Committee.